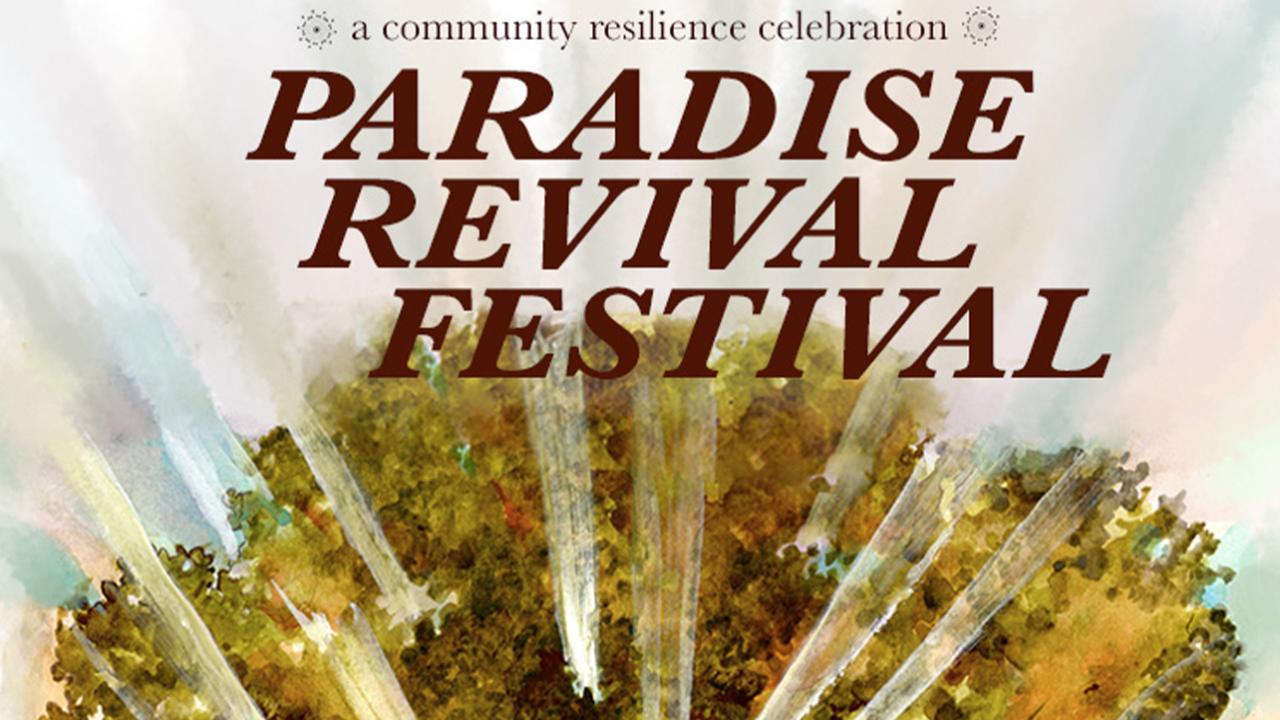 UC Davis Institute of the Environment is proud to co-produce the Regenerative Speaker Forum at the Paradise Revival Festival.
The festival will commemorate the four-year anniversary of the 2018 Camp Fire and is being held by the non-profit organization Regenerating Paradise, along with several Ridge organizations from 11 a.m. to 5 p.m. Saturday, Nov. 5 at the Terry Ashe Recreation Center at 6626 Skyway in Paradise, California. The event is free and open to the public.
The forum will include both local and regional experts on regenerative themes and opportunities that are specific to the post-Camp Fire footprint. The forum will present both new and old ideas that could benefit the community in its long-term recovery. It will also serve to educate the community on projects already taking place, such as the Regenerative Housing Development concept led by Regenerating Paradise.
Dr. Majdi Abou Najm is a UC Davis faculty member essential to this collaboration.
"The Paradise community has been a constant inspiration for me and I feel honored that I have gained their trust. I'm looking forward to facilitating these important conversations," said Dr. Abou Najm. "My personal experience with disruption led me to feel a kinship with Paradise and I've been working with community members since 2021. I hope the Regenerative Speaker Forum will offer an opportunity to reflect and co-create a sustainable vision with circular economies that offers resilience to fire and integration with the environment. This ensures a stronger community."
Session 1: Lessons Learned: How We Got Here (12:00-1:30 p.m., will feature Jim Broshears who serves
as the Emergency Operations Director for Paradise and is a founding member of the Butte County Fire Safe Council. As former Fire Chief for Paradise, Broshears possesses expert knowledge of the Camp Fire. He will speak on factors that contributed to the severity of the fire and lessons learned from the community's response.
"The conditions were such that there was going to be a major fire, it was just a matter of time," said Broshears. "We have learned so much from this disaster. As we employ these lessons, I am truly hopeful for the safety and regeneration of our community. Depending on our decisions today we can become a model community for those facing the risk of wildfire."
Session 2: New Potentials: Living with Fire (3:00-4:30 p.m.) will feature Ali Meders-Knight, a
Traditional Ecological Knowledge (TEK) Practitioner and Mechoopda Tribal member and the Executive
Director of Executive Director of California Open Lands.
"The Camp Fire is a wake up call for all to return to relationship with the land. This session will focus on an land stewardship and an ecologically sound response fire. I'm looking forward to connecting with the community in this way," said Meders-Knight.
The Paradise Revival Festival is an opportunity for the community to gather and honor the loss
associated with the Camp Fire and also celebrate community resilience and a hopeful future.
Several community recovery organizations will be present to share resources with the community,
including Camp Fire Collaborative and Rebuild Paradise Foundation. The Town of Paradise will also
have a booth. PATCH (Paradise, Art, Theater and Culture Hub) a newly formed non-profit organization,
will be curating the local music, theater and art activities for the event.
"Understandably, many may still find this anniversary painful," said Festival Director Allen Myers. "The Camp Fire was an undeniable moment of change. By grieving together we process our pain and create space in our lives for what is next. This festival is a new tradition, one that will acknowledge our history, our shared loss, our resiliency, and our hopeful future," added Myers who is a second-generation Paradise community member and Executive Director of Regenerating Paradise.
The Paradise Revival Festival is made possible by generous support from North Valley Community
Foundation, Butte Strong Fund, Butte County Local Food Network and UC Davis.
For more information, please visit www.regeneratingparadise.org or email
allen@regeneratingparadise.org.