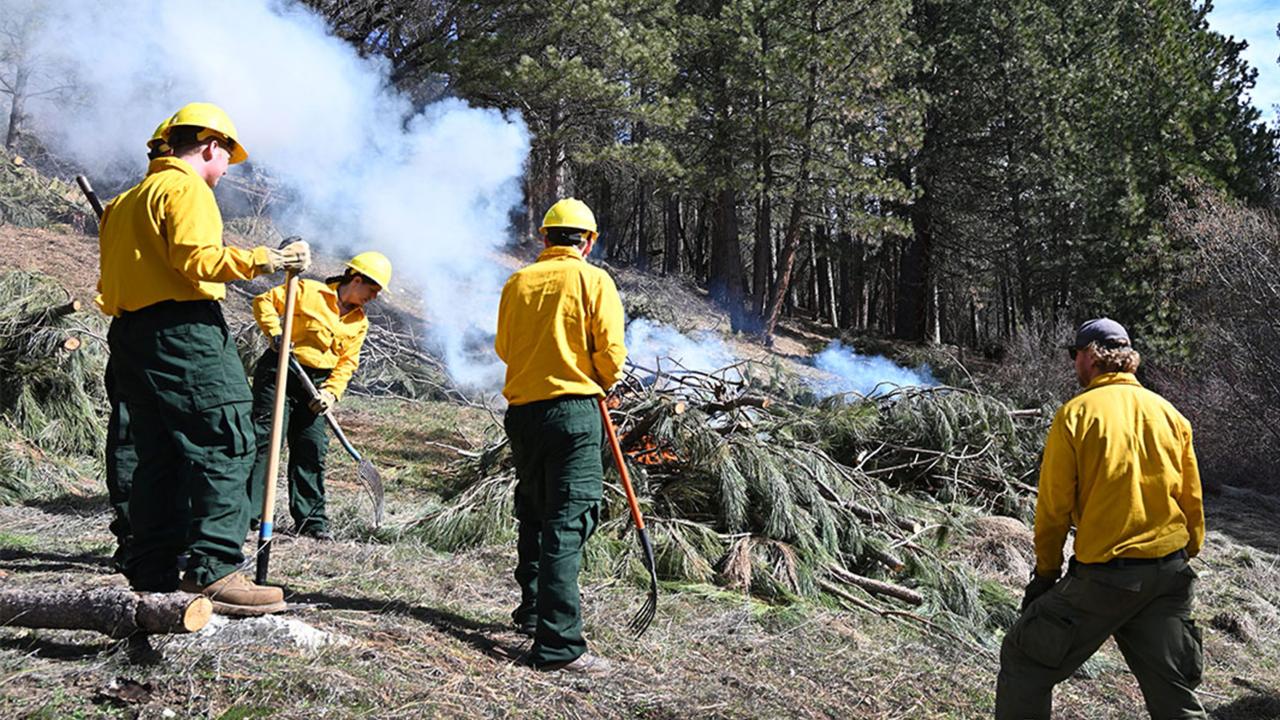 The UC Davis Institute of the Environment is excited to be a sponsor of this fall's California Forestry Workforce Summit, presented by the Foundation for California Community Colleges' Resilient Careers in Forestry program and hosted by Shasta College. Follow the link for more details and to register.
The statewide summit will expand the dialog launched at the California Forestry Workforce Summit held at UC Davis earlier this year. Federal and state leaders will identify challenges and resources for effective, equitable workforce development in forestry and wildfire management to help Californians prepare for and secure good jobs in this vital sector. The north-state location of this fall's summit will allow deeper engagement with forest and wildfire management employers and connections to communities impacted by this work.

A broad range of stakeholder groups, including government and tribal representatives, forestry professionals, researchers, college and university faculty and administrators, and others interested in forestry, will participate in this critical multilateral dialogue. 

Speakers and sessions will address topics including:
Recruitment strategies in practice
Legislative and agency perspectives
The student and trainee experience
Integration of new employees into forestry careers
Public-private workforce training partnerships
Rural housing and economic development
Forest and wildfire research currents
Workforce needs across the supply chain
For questions about the summit or registration, please contact conferences@foundationccc.org.