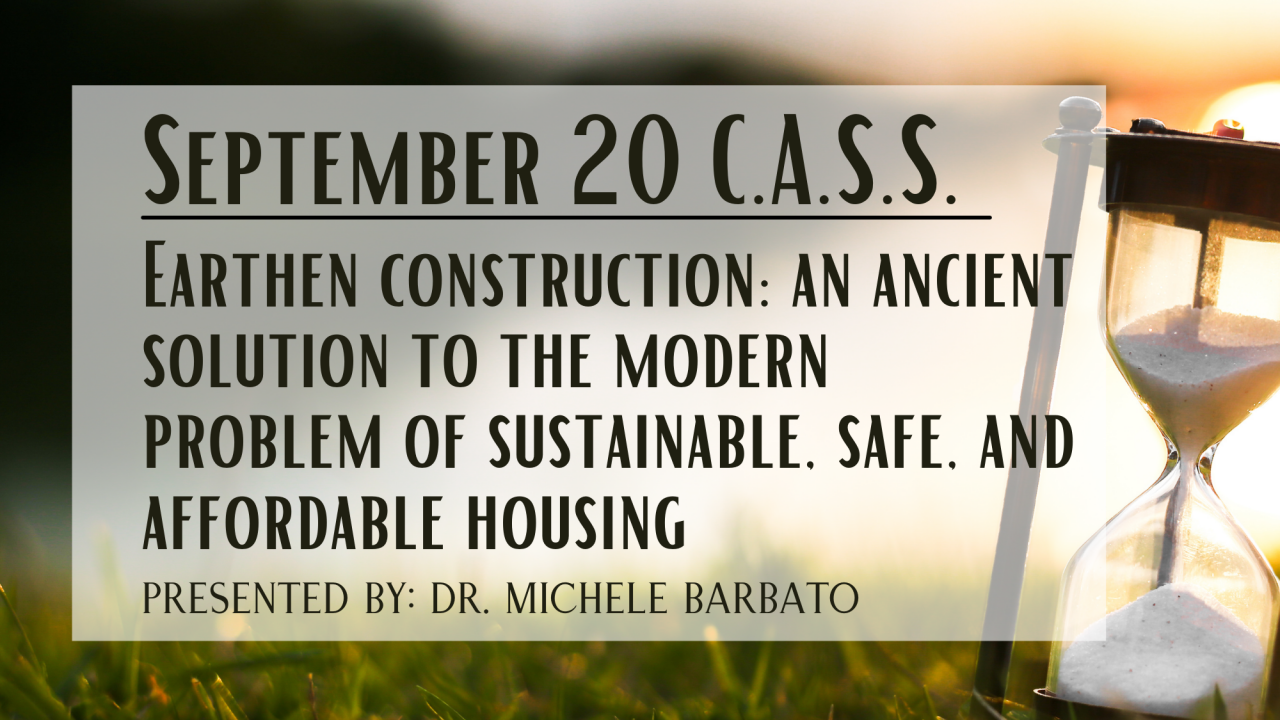 An Event Co-Sponsored by the Muir Institute in partnership with the Climate Adaptation Research Center
This is the first event in the Climate Adaptation Research Seminar Series.
A significant portion of the world's population currently lives in earth-based dwellings. Earth construction provides several advantages over other traditional construction methods (e.g., fired masonry and wood construction), as it is affordable and locally appropriate, energy and humidity efficient, and environmentally friendly. The need for affordable and sustainable alternatives to traditional housing construction is clear: by the end of this century, due to the expected increase in the world's population and improvement of living conditions, two billion new homes will be needed to meet the future housing demand. Earth construction dates back over 10,000 years ago, with examples found all over the world. However, traditionally-built earth structures (i.e., non-engineered cob, rammed earth, or adobe construction) are generally inherently brittle and not capable of resisting extreme loads from natural hazards such as earthquakes and strong winds; therefore, they are inadequate for mainstream modern construction. In the last few decades, significant research has been devoted to develop engineered earth blocks as a more affordable and ecologically-friendly alternative to other masonry elements. This presentation will focus on recent and ongoing research on the use of compressed and stabilized earth block (CSEB) construction for affordable and sustainable housing, which is also resilient to hurricanes, tornadoes, earthquakes, and wildfires.