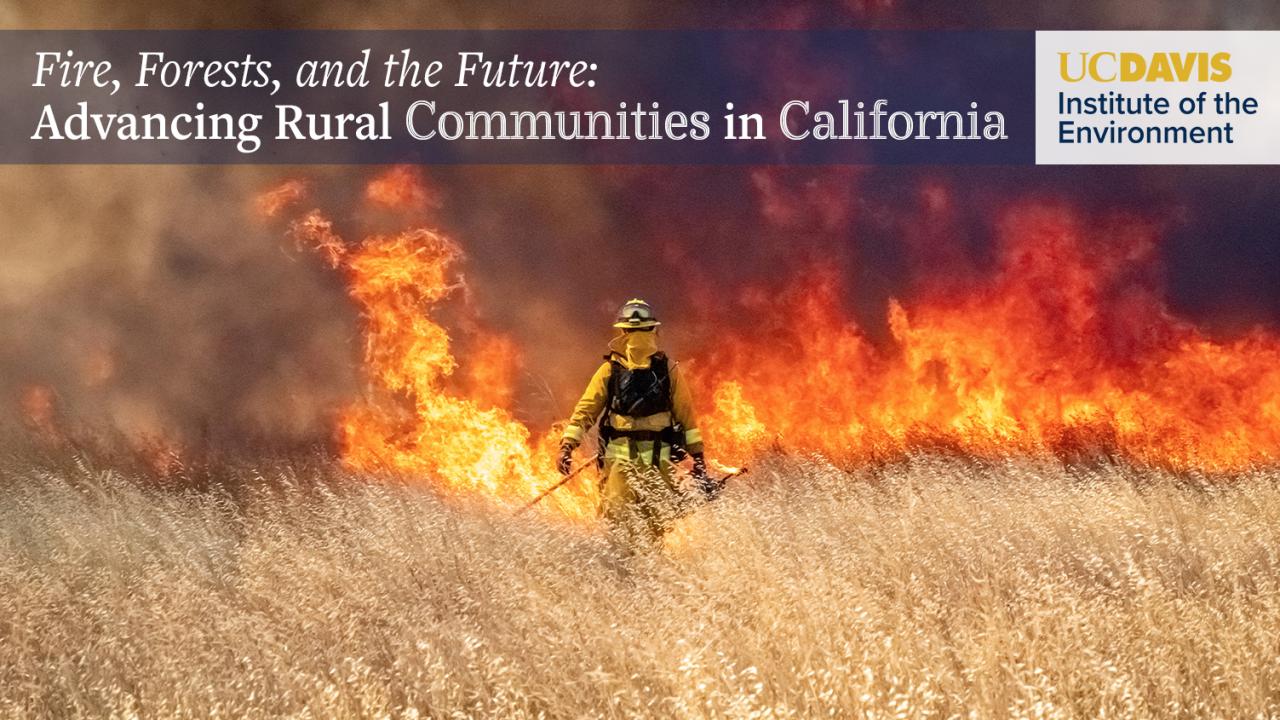 Panel: Fire, Forests, and the Future: Advancing Rural Communities in California
How do rural communities build sustainable economies? What steps can we take to move California away from a seemingly endless cycle of wildfires? How can we protect precious water resources in doing so? These are just a few of the questions that will be discussed during a panel hosted by the UC Davis Institute of the Environment Wednesday, Nov. 16.
The Institute of the Environment is excited to bring four innovative professionals to campus to exchange ideas on ecology, prescribed fire, community economic development, environmental management, equity concerns, and the effects of wildfire on rivers, streams, lakes, and reservoirs.
Lenya Quinn-Davidson, fire advisor with the University of California Cooperative Extension; Jonathan Kusel, executive director of the Sierra Institute for Community and Environment; and Willie Whittlesey, general manager of the Yuba Water Agency are set to speak on the panel. Jeffrey Clary, senior director of climate strategies at the Foundation for California Community Colleges, will moderate the discussion.
The panel is part of the Institute's work to advance Fire, Climate Change, Ecosystem and Community Resilience and is the first in a series of events sponsored by the Institute. Up next will be a Nov. 29 seminar featuring U.S. Environmental Protection Agency Regional Administrator for Region 9, Martha Guzman. More details about this seminar will be posted soon.
Fire, Forests, and the Future: Advancing Rural Communities in California will take place from 4 to 5:30 p.m. Wednesday, Nov. 16, in Alpha Gamma Rho Hall in the Walter A. Buehler Alumni Center at 530 Alumni Lane in Davis. A reception will follow. The event is free and everyone is encouraged to attend.



More information about the panel's speakers:
Lenya Quinn-Davidson, Fire Advisor, University of California Cooperative Extension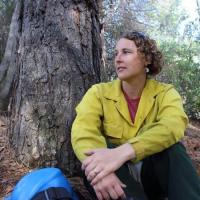 Quinn-Davidson's primary focus is on the human connection with fire and increasing the use of prescribed fire for habitat restoration, invasive species control, and ecosystem and community resiliency. She works on prescribed fire issues at various scales: with private landowners in Humboldt County to bring fire back as a land management tool; at the state level, where she collaborates on policy and research related to prescribed fire; and nationally, through her work and leadership on prescribed fire training exchanges (TREX).
Jonathan Kusel, Executive Director, Sierra Institute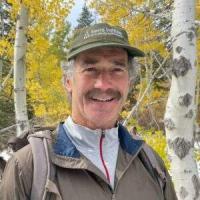 Kusel founded the Sierra Institute in 1993 and has directed the organization ever since. He received a Ph.D. in Natural Resource Sociology and Policy from U.C. Berkeley. His dissertation focused on how rural northern Sierra communities changed following the departure of their wood products anchor businesses. This work, at the intersection of community and forest and watershed health, formed the basis for the Sierra Institute's mission and approach.
Willie Whittlesey, General Manager, Yuba Water Agency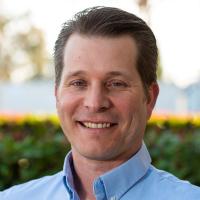 Whittlesey oversees all aspects of Yuba Water Agency's operations and management, including flood risk reduction, hydropower generation, energy sales, water rights, water supply and more. Whittlesey is passionate about using his role at Yuba Water to help accelerate the pace and scale of forest management and is leading the agency's efforts to protect the Yuba River watershed from catastrophic fire through innovative partnerships, programs, and projects.
Jeffrey Clary, Senior Director of Climate Strategies at the Foundation for California Community Colleges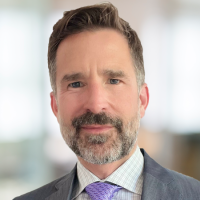 Clary's role represents a new area of focus at the Foundation bridging existing institutional strengths in workforce development, equity and community impact, and facilities and operations to address climate-related challenges facing Californians. Community Colleges provide unique opportunities to partner with agencies, industries, tribal communities, labor, grass-roots organizations, non-profits and individuals with stakes in environmental justice, climate adaptation, and climate mitigation. Clary brings many years of experience navigating institutional ecosystems and creating partnerships to build programs and achieve impact.