Announcing the Institute's 2023 Faculty Fellows
Climate, Wildfire, and Community Highlighted by this Year's Recipients
Quick Summary
Michele Barbato, Jamie Hansen-Lewis, Jasquelin Peña, and Emily Schlickman are the Institute of the Environment's 2023 Environmental Faculty Fellows. A new call for 2023-2024 Environmental Fellows and Scholars will open in late April.
The UC Davis Institute of the Environment is excited to announce its 2023 Environmental Faculty Fellows!

Fellows are early and mid-career faculty who receive $10,000 of unrestricted funding from the Institute to advance their research and/or to use for professional development. They are encouraged to build teams with graduate Earth Scholars and/or undergraduate Sustainability Scholars to provide immersive, hands-on experiences in cutting-edge sustainability and environmental justice issues while developing leadership, team building, and communication skills.  

Meet our 2023 fellows, and learn more about their amazing projects and how they intersect with the Institute's research pillars!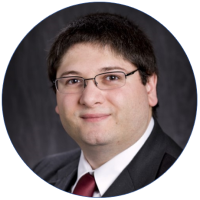 Michele Barbato
The House of the Future: Affordable and Sustainable Technologies for Wildfire-Resilient Housing
Barbato's research includes increasing the resilience of nature-based earthen buildings to wildfire in order to benefit communities in the wildland-urban interface. Funding from the Institute of the Environment will help develop new construction materials and technologies to promote the use of affordable and sustainable earthen construction, bridging the Institute's efforts in Building Resilience and Sequestering Carbon while enlisting the help of four Sustainability Scholars and one Earth Scholar.
Jamie Hansen-Lewis
Fighting Fire with Fire: Does Clean Air Policy Abate Prescribed Fires?
Air pollution regulation must balance the need for emissions abatement with the necessary incentives for the prescribed burning required to mitigate catastrophic wildfires. These wildfires result in high levels of air pollution extending hundreds of miles beyond their boundaries. Jamie Hansen-Lewis' project seeks to build the first national database of historic prescribed fires and determine the effect of air quality regulation on the prevalence of prescribed burning. Her project will contribute significantly to the Institute's Building Resilience pillar.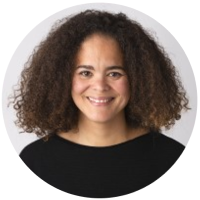 Jasquelin Peña
A Community-Engaged, Rapid-Response Study on the Impacts of the Caldor Fire on Water and Soil Resources in the Cosumnes River Watershed
Human communities and ecosystems are increasingly threatened by the compounding effects of climate change, including wildfire and extreme precipitation events. In her research, Pena will integrate geochemical observations, hydrologic modeling, and community engagement to understand post-fire impacts to water quality and quantity using 2021's Caldor fire as a case study. The research is designed to engage scientists from multiple disciplines, community partners, and government agencies while encouraging Sustainability Scholar participation and intersecting with the Institute's Managing Water and Building Resilience pillars.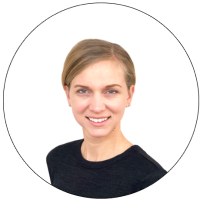 Emily Schlickman
Communicating Climate Change: Design by Fire and the California Climate Art Trail
Schlickman's work as a Fellow will include two projects, engage four Sustainability Scholars, and advance the Institute's Building Resilience and Taking Action pillars. The first project, Design by Fire, is ongoing research curating 27 global design case studies in the wildland-urban interface and its adjacent wildlands. This project includes a book and public museum exhibition highlighting key findings from Schlickman's research. The second project will contribute to the California Climate Art Trail, a series of murals throughout California showing how climate change affects agricultural communities and how these communities are combating the climate crisis.
A new call for 2023-2024 Environmental Fellows and Scholars will open in late April. Additional information will be posted on our fellows and scholars page. If you have questions, please contact the Institute at environment@ucdavis.edu.